Tre Sorelle Studios operates under the corporate name of: Tre Sorelle Home Designs, Inc. Three artist sisters from Arizona, Sarah McAnerny, Rachel Linkey Rodriguez, & Mary Hansen, started the design house after years as successful decorative wall artists specializing in wall murals, decorative faux finishes, and plasters.

Tre Sorelle means Three Sisters in Italian. We specialize in Hand-painted stone tile murals, tile mosaics, kitchen backsplashes, accent tile, decorative tile, stone tile listellos and molding, hand-painted glassware, barware, and wine glasses, leather tapestries, tableware, melamine acrylic plates and serving trays and serveware, fine art, childrens art, kitchen textiles, giftware, home accessories, and home decor. We also offer Melamine Tableware, serving trays, and plates for outdoor dining. This casual outdoor tableware is eco friendly and lightweight.

We license many of our art images on these products and other home and giftware across the country.

Our offer many different styles ranging from Old World European (Italian, Tuscan, French Country, English Country, Swiss Tyrolean, and Portuguese), Asian Botanicals, Contemporary Florals and Abstracts, and Classic Watercolors. Our mediums include Arcylic, Watercolor, Enamels for Stone, and Oil paints. Our products include hand-painted glassware, tile, leather, pillows, canvas, and tableware. Our subject matter includes: Florals, Nautical Seascapes, Tropical Palms, Gourmet Food, Wine, Fruits, and Veggies, Asian Bamboo, Cherry Blossoms, Poppies, Lemons, Tuscan Hills, Italian Scroll, Fleur D Lis, Vineyard Scenes, Grapes, Roosters, Tuscan and American Countryside, Butterflies, Sunflowers, Napa Wine Country, Papyrus Art, Storks, Peacocks, Elephants, Holiday, Orchids, Scrollwork, Sea Shells, Leaves, Gold Leaf, Lotus, Water Lilies, Tiger Lilies, Bread and Wine, Inspirational, Garden, Waterfront, Mediterranean, Coastal, Southwest Desert, and much more.

We create designs for Merritt International Tableware, Avanti Linens, Bacova Rugs, New York Graphics Society Posters and Prints, Roaring Brook Art Publishing, Amia Studios Hand-Painted Glassware, Certified International Hand-Painted Ceramic Tableware, Range Kleen Cooktop Covers and Kitchen Accessories, New View wall plaques, and many other companies.

Tre Sorelle Studios

Tre Sorelle Home Designs, Inc.

Gorgeous Art and Design for Your Life and Home

Join Our Mailing List

View Shopping Cart

1
1

Visa/Mastercard/Discover/American Express accepted thru PayPal

(We can also customize invoices through PayPal for Custom orders)

©2003-2016, Tre Sorelle Home Designs, Inc

All artwork herein protected by copyright, no artwork may be reproduced, copied, or photographed without the express permission of the artist(s)

We welcome Wholesale Inquiries for all of our hand-painted products. We can also provide contact information for our current licensees/manufacturers. Please contact us for more information. 602-361-5379

Search Terms: Tile Murals, Hand-Painted Stone, Home Decorating, Tuscan Decor, Outdoor Acrylic Tableware, Tuscan Kitchen Textiles, Spanish Tile Mural, Italian Tile Murals, Tumbled Marble, Tumbled Travertine, Noce, Chiaro, Botticine Marble, Tuscan Tableware, Hand-Painted Glassware, Wine Glasses, Water Glasses, Pitchers, Decanters, Giftware, Gifts for Mom, Gifts for Wine Lovers, Wine Cellar Art, Floral Wall Decor, Garden Decor, Interior Design, New View Wall Plaques, Hand-Painted Lamp Shades, Zebra print, leopard print shade, Table Lamps, Art Licensing, Tuscan Poppyfields, Italian Lemons, Pomegranates, Serving Trays, Santa Barbara Ceramic Design, Gardening Advice

Tile Murals, Kitchen Backsplashes, Decorative Tile, Affordable Tile Murals, Hand-Painted Tile, Tre Sorelle Tile, Floor Medallions, Tile Mural, Stone and Marble Tile Murals

Tile Mural, Tile Murals, Tile, Tile Murals.....Tile Mural....Tile Murals.....Decorative Tile......Tile Murals.....Tile....Painted Tile.....Kitchen Backsplashes.....Backsplash Tile....Murials.....Murels....Tile....Marble Tile....Stone Tile........

Tre Sorelle hand-paints tile murals on stone, tumbled marble, travertine, and slate tiles to create a beautiful kitchen backsplash! Our tile murals encompass a variety fo themes include European, Italian, and French decorative themes.

Tre Sorelle Home Decor and Art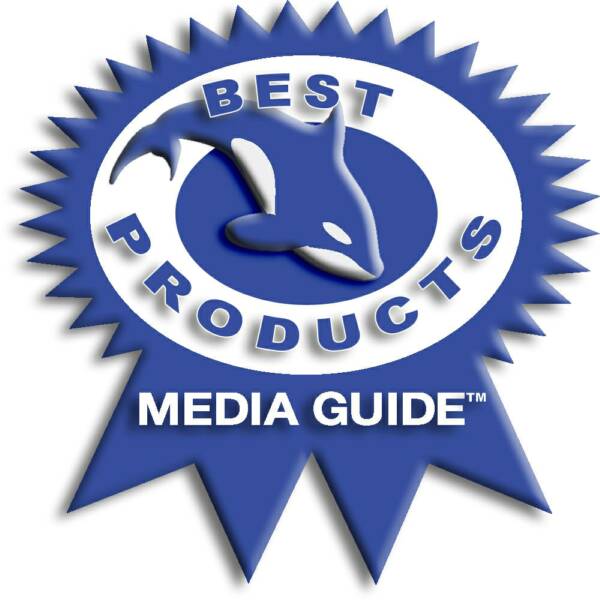 Awarded Best Product by Orca Communications Unlimited, LLC

Choosing the Perfect Kitchen Backsplash

View article at:

The kitchen has rightly become the focal point of the home as our fast paced and ever more casual lifestyles lead us out of the dining room to the kitchen island, the breakfast nook, etc. That's why it's so important that we choose the right materials for this beating heart in our home, including cabinetry, appliances, hardware, flooring, tile… and the kitchen backsplash.

The kitchen is indeed the center of home life today. Parties and holidays inevitably drift into the kitchen as guests intermingle with the host, and the preparation of the food and drink becomes part of the curiosity and celebration, and the center of conversation. Children interact with parents after school at the kitchen island, laying out the days projects and homework as Mom or Dad prepares an afternoon snack. Even in the midst of our most hectic days, as we breeze through and throw on a ten-minute skillet meal, we want our kitchens to make an impact, to ground us as we nourish our bodies.

A beautiful tile backsplash (the area above the cooktop and/or kitchen sink, and the area between upper and lower cabinetry) can be a terrific design accent that adds immeasurably to the enjoyment of a kitchen. It is extremely important that this focal point have both a lovely form and be extremely functional. Most states have strict regulations for new buildings and remodeling projects to ensure that the proper materials are installed above the cooktop area to make it flame resistant. These surfaces may include stainless steel, granite, ceramic or stone tile, or specially prepped and painted drywall. The surface should also be easy to clean, as cooking liquids, grease splatters and smoke will most likely need to be wiped away on a regular basis.

One of the best and hottest trends for kitchen backsplashes is the use of natural stone. This beautiful and versatile material has many desirable attributes. Tumbled edged travertine, marble, slate and other stone tiles possess a natural beauty that lends itself to a more rustic look than traditional ceramic tiles. Stone comes in gorgeous shades that usually blend well with many materials and colors, since the natural earth tones contribute to a neutral background for your decorating palette. The overall rich, rustic look evokes a casual sophistication that is so desired today by interior designers when they use organic and natural materials.

Natural stone tiles can readily be found in 6″, 4″, and 2″ squares, subway tiles and mosaic cuts. Border moldings and listellos are now also easy to find in complimentary stone materials, in a variety of shapes and sizes including rope, crown, dentil and pencil moldings.

Another of the hottest design trends for the kitchen backsplash is the use of tile murals. Hand-painted stone tile murals add drama and color, and they blend flawlessly with surrounding field tiles, or they can be set apart by the right stone molding. Hand-painted stone is unique in that the texture and inherent nature of the stone will show through in areas of the mural, lending again to the rustic look that is so desirable. Hand-painted tiles are also a terrific choice because most artists are willing to customize the murals in size, color and choice of stone.

It is extremely important that the home builder chooses a reliable tile mural artist who has perfected the art of stone painting, not only to ensure that the mural is installed undamaged but that the paints used can hold up to heat and washing. Because stone painting is not a common trade, many artists keep the details of their proprietary painting processes private. However, the wise homeowner will want to see references, pictures of installed pieces and a guarantee from the artist that the tiles will be durable.

If the tiles can withstand the grouting process (in which a great deal of sand, chemicals and moisture are rubbed over the mural), then the buyer usually can feel comfortable that the mural will last. However, be sure not to use harsh cleaning chemicals or abrasives such as steel wool on your mural if not recommended. Some printed tiles may not withstand heat, and some varnishes may not withstand the heat and/or abrasion of the grouting process, so be sure to look into the artist's process, and never be afraid to ask questions.

To lend function to the beautiful form of natural stone, it is important that the stone and grout be sealed after installation. This will ensure that cooking liquids and the like will not stain the often extremely absorbent stone and grout, and will make clean up very easy. Stone and grout sealers are readily available, and generally require 2 - 3 easy brush-on applications. The installer kitchen should wipe away any excess sealer before it dries to eliminate pooling and spotting. The stone has been sealed properly when water pools on the surface instead of being absorbed. Homeowners may want to check periodically (every 2-3 years) to see if another layer of sealant should be applied. General use sealers are easy to apply and clean up with water. If the installer uses a color enhancing sealer, grapes kitchen decor then clean up and application will be a little more difficult because the sealer is solvent-based rather than water-based. In that case, just follow directions on the bottle. For extremely absorbent or pocked up stone, the installer may want to use a grout release or pre-grout seal to ensure that excess grout and haze wipes away quickly and easily.

Natural stone and stone tile murals for the kitchen backsplash are a terrific addition to other natural organic elements in your kitchen design. With the right stone, rich granite, metal or iron hardware and beautiful wood cabinetry a homeowner can achieve a beautiful, rustic elegance in the kitchen, thanks to the amazing elements provided by Mother Nature herself.

Keywords: Tile Murals, Kitchen Backsplashes, Decorative Tile, Affordable Tile Murals, Hand-Painted Tile, Tre Sorelle Tile, Floor Medallions, Tile Mural, Stone and Marble Tile Murals, Tumbled Marble Tile Murals, Custom Hand-Painted Ceramic Ware and Tableware, Certified International

As seen in "Better Homes and Gardens", "Fabulous Floors", "Cooking with Paula Deen", "Phoenix Home and Gardens", and many other media outlets

Tile Mural, Tile Murals, Tile, Tile Murals.....Tile Mural....Tile Murals.....Decorative Tile......Tile Murals.....Tile....Painted Tile.....Kitchen Backsplashes.....Backsplash Tile....Murials.....Murels....Tile....Marble Tile....Stone Tile......Tile Murals...Kitchen Mosaic Tiles....Installing tile on Kitchen Backsplashes....How to install hand-painted tile murals....Benefits of hand-painted stone tile murals......

Ceramic Tile

Porcelain Tile

Stone Tile

Marble Tile

Tumbled Marble

Travertine

Slate

Floor Medallions

Tile Accents

Decorative Tile

Tile Backsplash

Kitchen Backsplash

Tile Murals

Wall Murals

Mosaics

Hand-painted or

Heat Transferred

Tuscan

Italian

French Country

English Country

Asian

Wine Country

Napa Valley

Florals

Fruit

Gourmet

Tropical

Nautical

If you can dream it...we can paint it!

Custom Work is our Specialty

Gorgeous Art for your HomeInspiration for a Beautiful Life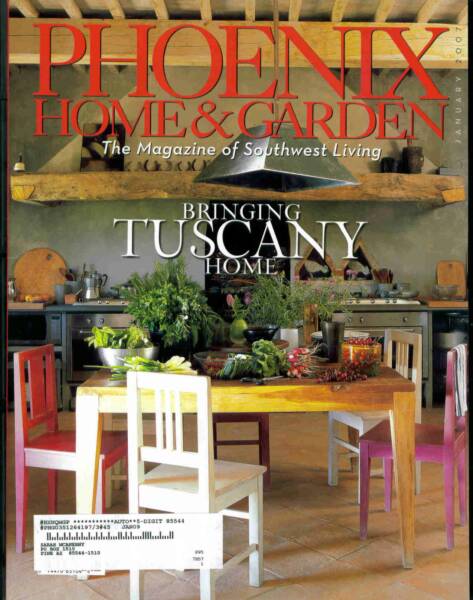 Tre Sorelle Studios

The Artist Sisters of Tre Sorelle Studios love creating fresh and gorgeous designs that celebrate color, beauty, and the amazing magic that we see everyday in the simple but lovely inspirations of the natural world. They are constantly creating new designs, working on customized client commissions, and trying their best to balance their busy lives with their love of Family, Food, Gardens, Laughter, and Fresh Design. Come join us in this creative journey! Follow us on Social Media to see what we are up to daily! To follow behind the scenes, follow Sarah's new lifestyle blog at

For a more updated shopping experience, please check out our new storefront at , which allows for customized sizing and many more product options for our clients.

Call to Order:

602-361-5379

FREE SHIPPING ON ORDERS OVER 0

by Sarah Linkey McAnerny on 02/12/16
I must have spring on the mind because I am fighting a darn winter cold! Check out what I just found, one of my favorite Parisian Sketch designs available as a shower curtain! Check out and our "Paris in Bloom" design. Paris will always have a special place in my heart...It was my visit there with fellow art students right after graduating college, and on my way towards Med School, that I fell in love with the idea of a career in the arts...Nothing inspires creativity quite like Paris in the Springtime! Thanks to for having me tell my Paris story

by Sarah Linkey McAnerny on 01/28/16

Watercolors need a lot of prep and planning, but the best ones usually come about by a series of "happy accidents", all we as painters can hope to do is to try and harness the chaos of water, and turn it into something beautiful. I love that Watercolors are back in style, they were my first love, and the technique that made me fall in love with painting when I was a sophomore in high school. Check out and like our Facebook page, or follow us on Instagram for the finishing touches and final results..
To see the videos go to instagram: https://www.instagram.com/p/BBEhszfQT7R/?fb_action_ids=10208494933080308&fb_action_types=instapp%3Atake&fb_ref=ogexp&fb_source=other_multiline&action_object_map=[1031349670271288]&action_type_map=[%22instapp%3Atake%22]&action_ref_map=[%22ogexp%22]What do you think?

by Sarah Linkey McAnerny on 01/19/16
TREND WATCH: Pinks/Golds/Blushes
We've just returned from the first of the early wholesale markets, in Atlanta at AmericasMart. We always get a snapshot of trends and what will be hot at retail this year in 2016 and 2017. With the new Pantone Colors of the Year (Rose Quartz and Serenity Blue), manufacturers were given carte blanche to pursue the spectrum of Pinks and Blush in all of it's vibrancy and softness. It was complemented with the energetic fire of Metallic Golds and Champagnes, creating a stunning, glamorous effect. It is definitely a fresh take on the Rose color that I remember from my mom's embroidered wall hangings of yesteryear... In home design, I see pinks being used as an accent color to a wider spectrum of classic neutrals, metallics, and jewel tones, giving traditionally heavy design, a light, fresh, springtime feel. Market had the optimism of springtime and it's manufacturers were in full bloom.. Check out what we've been up to in our studio, we're loving the softness of Watercolor Florals, but just to show you we can do it all, we always adore playing around with graphic applications of Gold and Metallic leaf...two cool looks from one vibrant design house!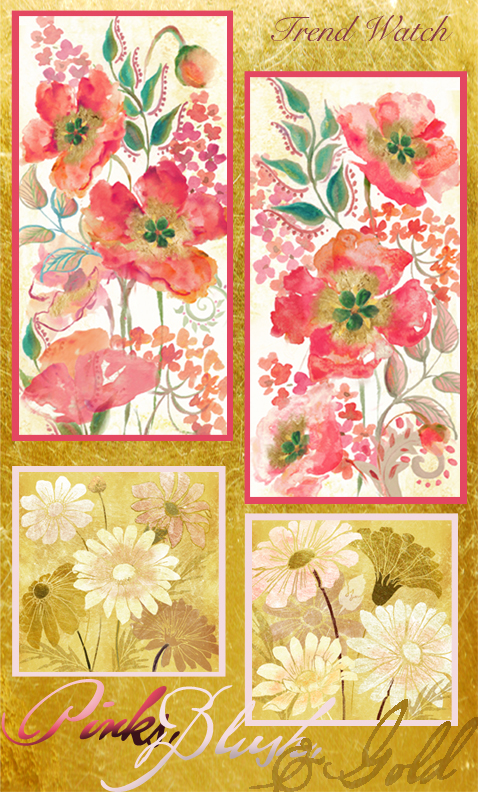 by Sarah Linkey McAnerny on 01/17/16
Over the next few days check us out for some of the latest and most exciting trends that we saw at the Atlanta Gift Show..if you are a licensee contact me for sell sheets and an advance preview of our latest 2016 collections.. This collection is called "Indigo Bamboo"..pattern and the serene China Blue/Indigo colors were prevalent at market, and the gorgeous watercolor bamboo with Asian influence is a natural progression from the gorgeous Bohemian patterns that have been so hot all last year..Serenity NOW!!!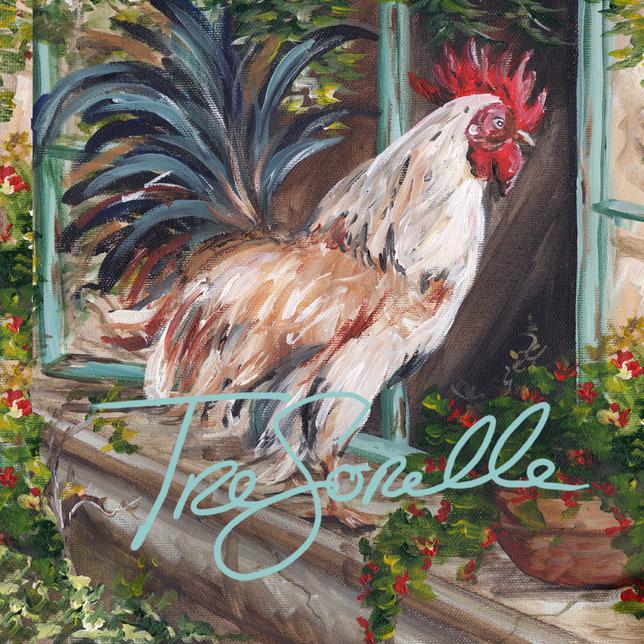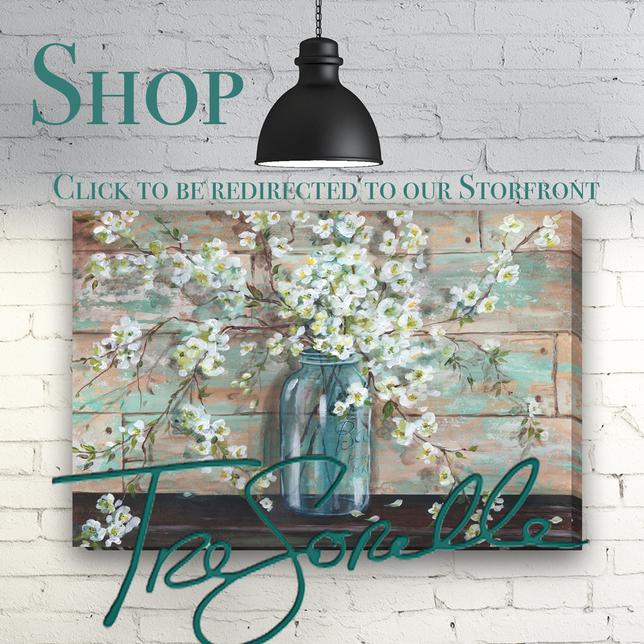 Website Designed at Homestead™ and
Related news:
Hair color ideas summer 2018
Infinity ring 2018
How to choose women's running shoes
Lisa robin kelly hairstyles 2018
Newborn baby boy clothes for winter 2018
Blue dress shirt suit photo
Grey and purple bedroom 2018
ШОКИРУЮЩИЕ НОВОСТИ